Congressional baseball players: We must unite
Updated 12:18 PM ET, Thu June 15, 2017
(CNN) After the shooting at the Republican baseball practice in Alexandria, Virginia, we asked members of the Democratic and Republican baseball teams to weigh in on the attack. The opinions expressed in these commentaries are solely those of the authors.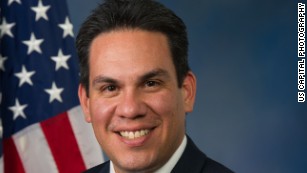 For the past 2½ years, one of my favorite traditions in Washington has been participating in the Congressional Baseball Game. I usually play in the outfield.

For those who aren't familiar with this annual event, it's when congressional Democrats and Republicans get together to play each other in an exhibition game that raises money for different D.C. charities. Besides letting some of us relive our younger and more athletic days, it also gives us a rare opportunity to connect with our colleagues across party and state lines.

The 

vicious and horrific attack

 we saw Wednesday in Alexandria at the Republican team's practice was nothing short of a direct assault on the institution we all serve and a deranged attempt to disrupt our democracy through violence. But it failed. When the Democratic team learned about what happened, our coach — Rep. Mike Doyle of Pennsylvania — gathered us in the dugout for safety and led us all in prayer. As I sat in the dugout, I was horrified as I thought about Whip Scalise, the heroic Capitol Police officers, and the young former and current Capitol Hill staffers who were injured. It could have been any one of us. This wasn't just an attack on Republicans; it was an attack on our democracy.

The Congressional Baseball Game has never been about Republicans against Democrats. It's about Republicans and Democrats. It's about Americans coming together to support a good cause. The game is going ahead Thursday night. We will not give in to fear, violence or hate. We will play for those affected by these despicable and cowardly actions, to support local charities (including the Washington Literacy Center, the Boys and Girls Clubs of Greater Washington and the Washington Nationals Dream Foundation, and, as was announced Wednesday, the Capitol Police Memorial Fund), and to remind the American people that this violence will not define or divide us.
Pete Aguilar represents the 31st Congressional District of California and plays outfield for the Democratic congressional baseball team.